Check out how creative, made-to-order masterpieces have become the new can't-miss restaurant experience.
Before the pandemic, DC chefs vied for Michelin stars, wowed diners with meticulously crafted tasting menus and shouted out tickets over chaotic kitchens. But since March, all that has changed. Many restaurants have had to find innovative ways to lure diners. While many chefs have tweaked their menus for takeout and delivery, they've also kick-started collaborations with other chefs, converted sit-down service into fast-casual concepts and launched make-shift outdoor patios. It's actually become such a trend that the new buzz across the city is which pop-up concept to try. Next time you're looking to grab a bite, check out something creative, new, exciting and tasty from any of the options below.
And keep in mind many of these pop-ups are fleeting, so try these epicurean offerings before they disappear.
Want to know how to help laid off DC wait staff? Give what you can to the Virtual Tip Jar.
01
Butter Me Up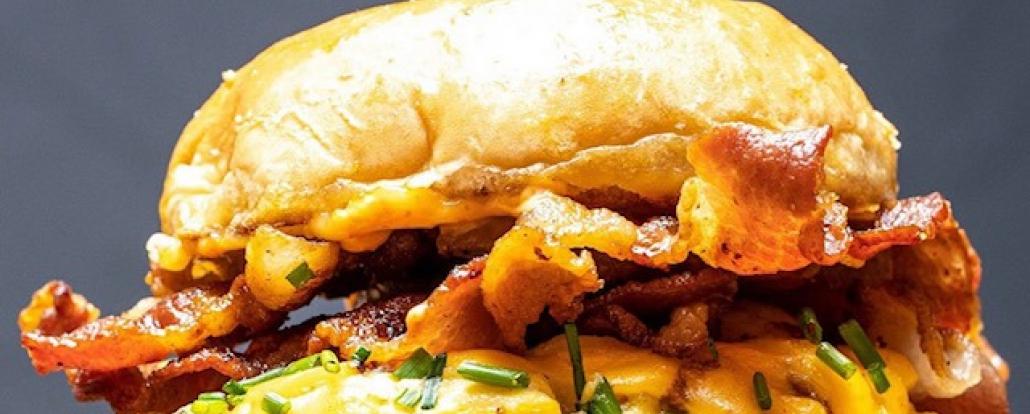 HalfSmoke on U Street opened up its kitchen early to fill the need for nourishing breakfast sandwiches with Butter Me Up. Every delicious item is stacked on toasted brioche with locally sourced ingredients and organic soft-scrambled eggs. Sandwiches tout fun names like the Stop Beefin', with a beyond meat patty, roasted peppers, spicy mashed avocado and sriracha maple aioli. Have yourself a Staycation, a magical creation layered with smoked cheddar cheese, caramelized onions, avocado and sriracha mayo – then book your own staycation in the District. There's also the Feels Like Home, which offers buttermilk brined fried chicken, caramelized onions, Gordy's pickles, smoked cheddar cheese and sriracha mayo.
Walk up or order online delivery, daily from 8 a.m. – 3 p.m. |  Order
651 Florida Avenue NW, Washington, DC 20001
02
AP x Delikatessen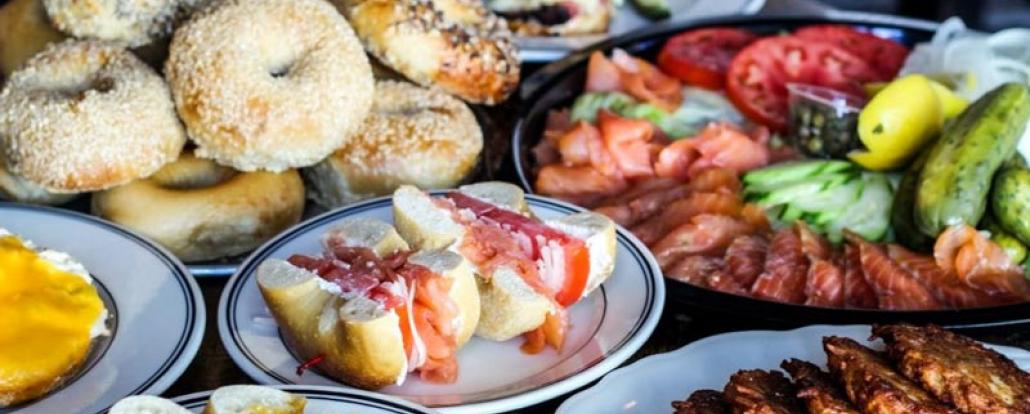 All-Purpose Shaw has diversified its portfolio by opening up a Jewish deli. The pop-up is open from 10 a.m. – 3 p.m., every Friday, Saturday and Sunday. Chef Mike Friedman has crafted a delicious menu that features bagel platters with house-cured lox, bagel sandwiches, deli classics (think a Reuben and tuna melt), latkes, black and white cookies, Brooklyn Egg Creams and much more. Meals are available for pre-order and can be picked up as early as 8 a.m.
Friday-Sunday: 10 a.m. – 3 p.m. |  Pick-up available beginning at 8 a.m. |  Order
03
Victura Park at The REACH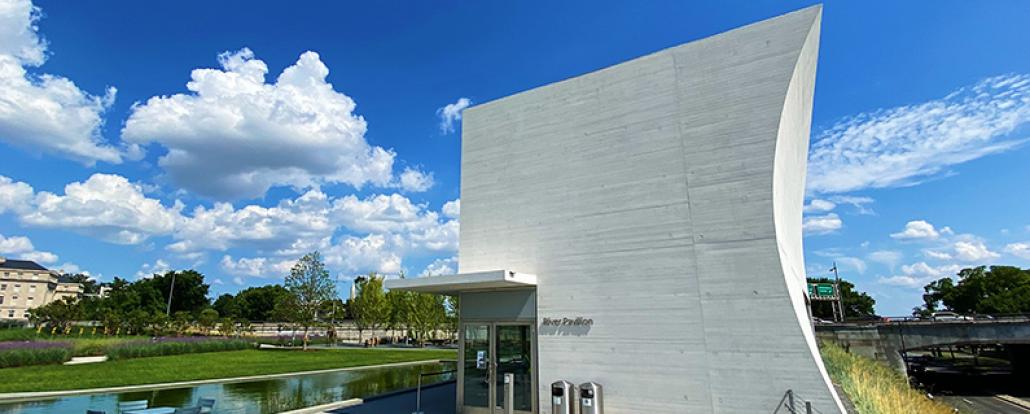 This family-friendly outdoor oasis and pop-up wine garden is located at the River Pavilion at The REACH and is named after John F. Kennedy's iconic wooden sailboat The Victura, purchased when he was 15. A collaboration between the culinary creative team of The Hilton Brothers and Chef Erik Bruner-Yang, Victura Park is a winery-inspired landscape. Dotted with picnic and café tables and shade umbrellas, there's plenty of space to enjoy a snack overlooking the Potomac or spread out a blanket on the grass with a glass of wine.
Thursday & Friday: 3-10 p.m. | Saturday: 12-10 p.m. | Sunday: 12-8 p.m. | Learn More
The REACH at The John F. Kennedy Center for the Performing Arts, 2700 F Street NW, Washington, DC 20566
04
DowntownDC Dine Out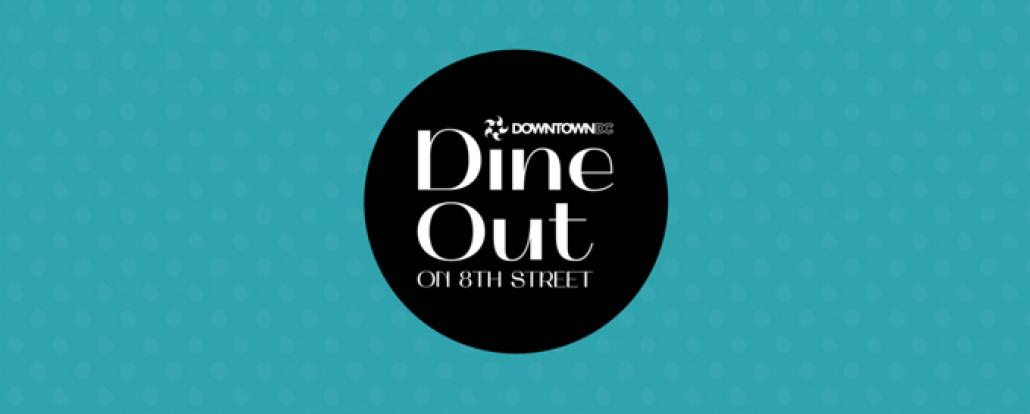 One of the city's most vibrant neighborhoods is hosting a destination streatery. On 8th Street NW, between H and K streets, you will find a plethora of neighborhood eateries offering table service outside, with reservations required, on Fridays, Saturdays and Sundays. Social distancing guidelines will apply and masks must be worn when not eating or drinking. Tables can host up to a maximum of six people. Participating restaurants include Cranes, Olivia, Modena and Cuba Libre. For menus, reservations and additional information, visit the streatery's dedicated website.
Fridays: 5-10 p.m. |  Saturdays & Sundays: 12-10 p.m. | Learn More
8th Street NW, between H and K Streets, Washington, DC
05
SOLEADO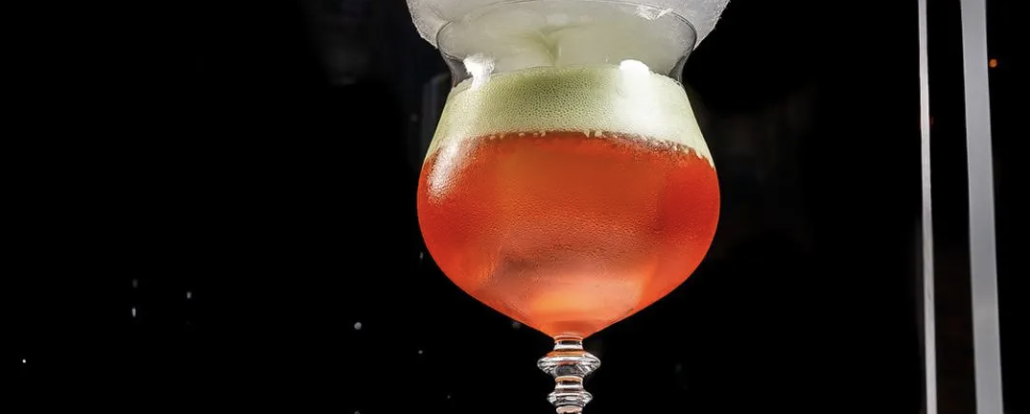 The acclaimed Seven Reasons has opened its first pop-up. Brought to life by line cook Wille Harner, SOLEADO, which operates out of the Seven Reasons kitchen, provides affordable, delicious and healthy food prepared with efficiency. Harner's specially crafted menu includes angus beef burgers, an Asian chicken burger, tuca fries and tostones, as well as Bloody Marys and beer. You can also order a picnic special, which can include multiple sandwiches and sides in a range of styles.
Tuesday – Friday, 11 a.m. – 2 p.m. |  Order
2208 14th Street NW, Washington, DC 20009
06
Camp Anthem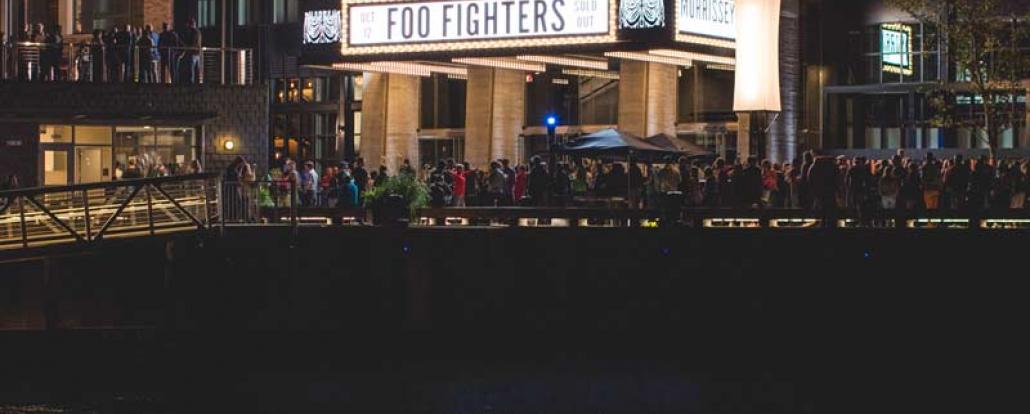 The Anthem at The Wharf on the Southwest Waterfront - Dining, Shopping and Entertainment Destination in Washington, DC
This pop-up waterfront bar and restaurant hosts guests for lunch and dinner on the District Pier at The Wharf. Each table is covered by a cabana tent and can seat up to six people for two hours of scenic waterfront dining. Open Friday-Sunday, Camp Anthem is accepting reservations through the end of October. Each table includes a $150 minimum and 20% gratuity is added to each check. Expect a fully stocked bar in addition to a food menu that offers crab cakes, pulled pork barbecue, shrimp po' boys, fried chicken tenders, a hummus platter, sidewinder fries, corn on the cob and much more.
Friday: 5:30-10:30 p.m. |  Saturday: 12:30-10:30 p.m. |  Sunday: 12:30-8 p.m. | Learn More
901 Wharf Street SW, Washington, DC 20024
07
Ghostburger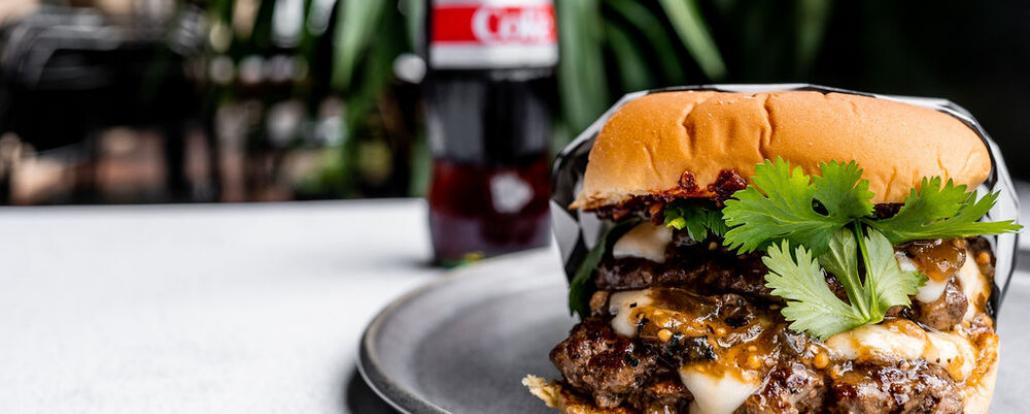 Affordable smash burgers and authentic Philly cheesesteaks greet the taste buds of DC. The team at Espita has delivered this fascinating twist on their typical cuisine. At Ghostburger, expect a flavor mash-up that blends cuisines from Philadelphia, Mexico and France. Boozy milkshakes are also available, as are sides like crinkle cut fries and Fresno-style wings.
Sunday-Thursday, 4-9:30 p.m. |  Friday-Saturday, 4-10:30 p.m. | Learn More
1250 9th Street NW, Washington, DC 20001
08
Officina Provisions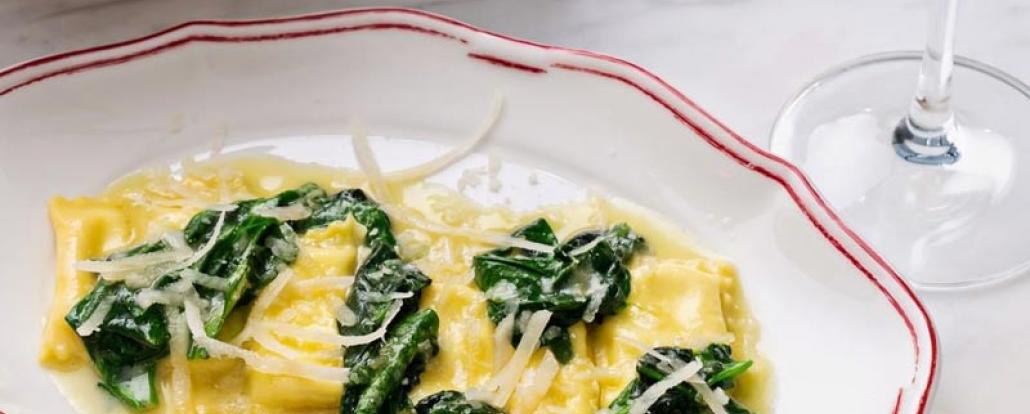 Run out of Via Umbria in Georgetown, Officina's breads, wines and preserves, in addition to hot prepared foods, fresh pastas, butcher products and specialty meats and cheeses, can be pre-ordered weekly and picked up at this pop-up market. Officina Provisions also offers delivery and customers can book a timed shopping slot to maintain social distance. For information on delivery and pick-up options, visit the Provisions website.
Learn More
1525 Wisconsin Avenue NW, Washington, DC 20007
09
Little Stable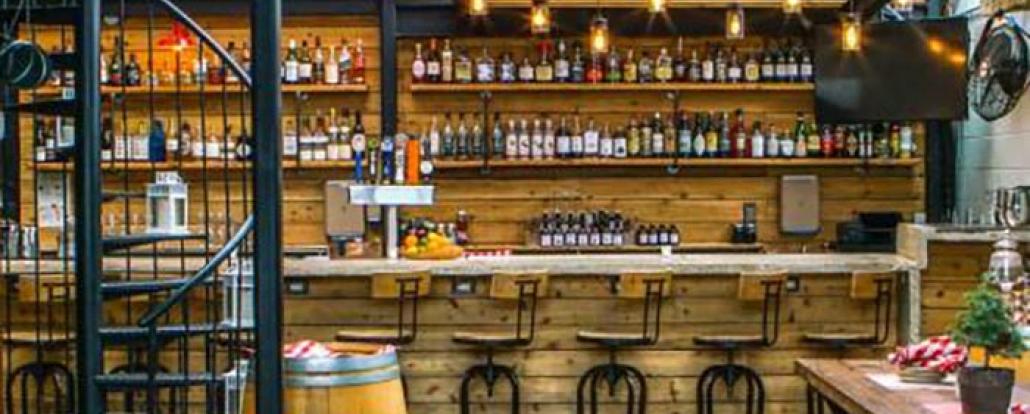 Stable DC brings its authentic Swiss food to an outdoor patio on H Street in the form of Little Stable. You can choose from Stable's three variations of its signature fondue and also enjoy accouterments, charcuterie, apple cider, beer and wine. Peruse the menu and start crafting your meal. Make sure to book a reservation in advance.
Thursday-Saturday, 5-10 p.m. |  Reserve
1354 H Street NE, Washington, DC 20002
10
Satellite Sandwiches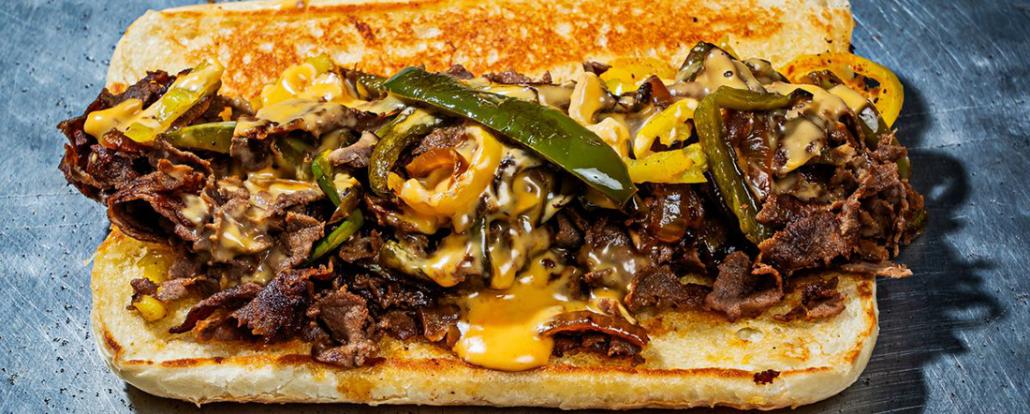 From the owners of Astro Doughnuts & Fried Chicken comes this all-day sandwich and cookie-centric ghost kitchen. The menu consists of Philly-inspired cheesesteaks, delicious sandwiches and sides and jumbo cookies made-to-order. Standouts on the Satellite Sandwiches menu include a Pizza Steak topped with marinara sauce and fried mushrooms and a Cheese Steak Hoagie that can be topped with smoked gouda cheese. There's also a steak and egg sandwich, chicken parmesan, a gyro….we could go on, but you should view the menu for yourself. Items were inspired by co-owner Jeff Halpern, a former NHL player and now an assistant coach for Stanley Cup winners, the Tampa Bay Lightning. Items must be ordered online in advance.
Monday – Friday: 8 a.m. – 5:30 p.m. | Saturday: 9 a.m. – 5 p.m. | Sunday: 9 a.m. – 3 p.m.
1308 G Street NW, Washington, DC 20005