Grab a delicious cheeseburger at any of these awesome local spots
Now that DC's reopening is under way, it's officially time to sink your teeth back into the city's burger scene. We have plenty of suggestions in the area that are sure to satisfy your boldest burger cravings.
01
The Capital Burger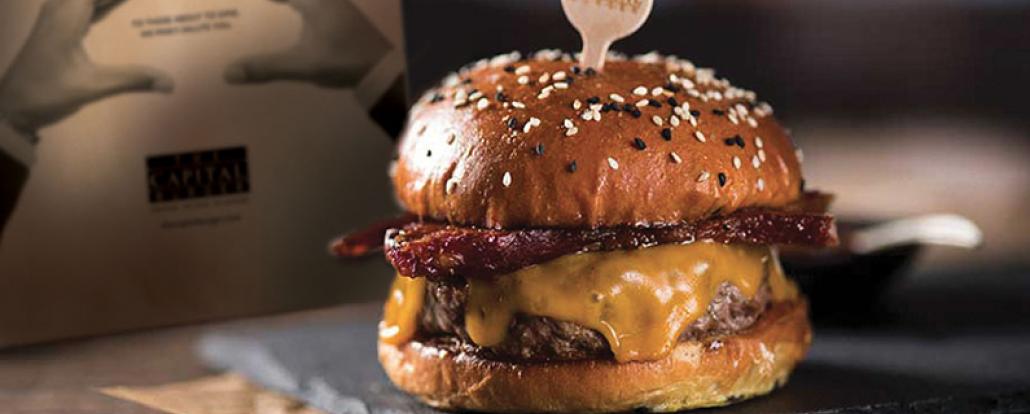 Offering a variety of burgers and even some items that are "not quite a burger," a world of flavor awaits at The Capital Burger. The restaurant's signature burger is made French Onion-style with caramelized onions, Wisconsin grand cru gruyere cheese and shallot aioli. You can get a little more decadent, too: we recommend the Blue Cheese and Truffle Burger if you go that route. Peruse the full menu for all your options.
02
Shake Shack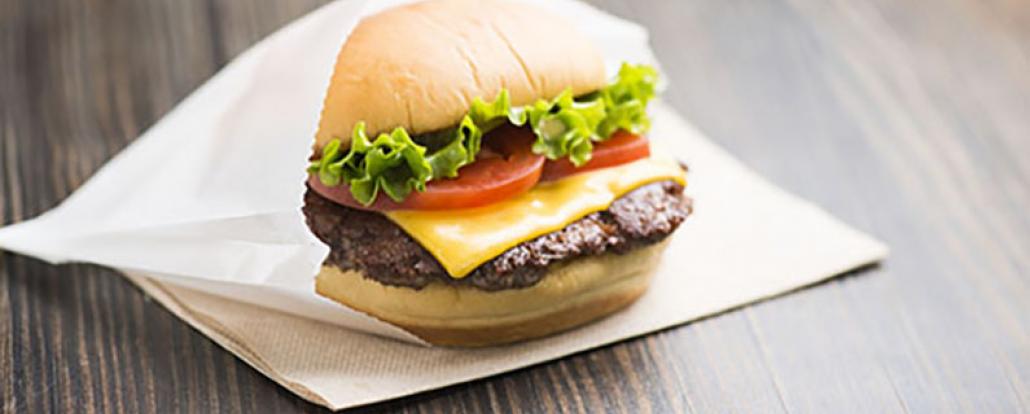 With several locations around the District, including spots in neighborhoods such as Dupont Circle, Navy Yard and Chinatown, Shake Shack should be no stranger to the cheeseburger lovers in your life. The classic ShackBurger with cheese and Shack Sauce is delicious (we recommend asking for extra Sauce), but the 'Shroom Burger is also sure to get your taste buds going as well. Don't worry – it features melted muenster and cheddar cheeses, so it still qualifies for National Cheeseburger Day.
03
Le Diplomate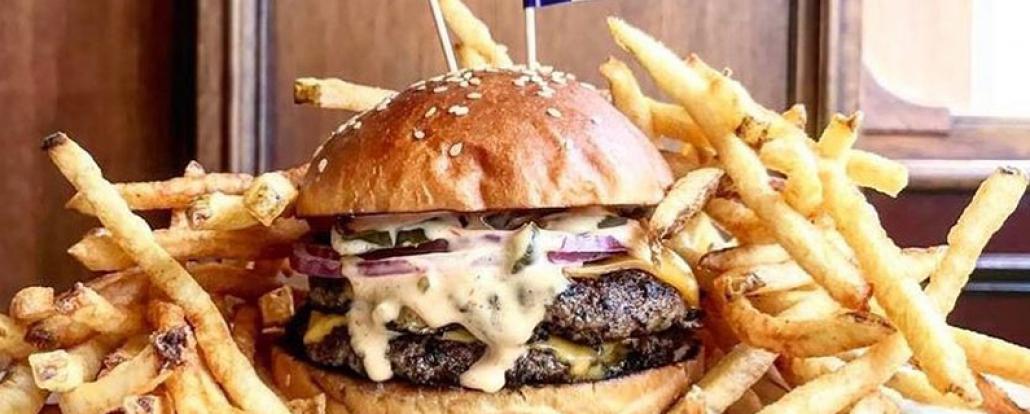 Known for its can't-miss brunch, Le Diplomate also boasts a can't-miss burger on its menu. The Burger Américain is the French take on a Big Mac. We're talking two patties, American cheese, pickles, onions and special sauce, and this all comes with a side of pommes frites. Mmmm … is it lunch time yet?
04
The Salt Line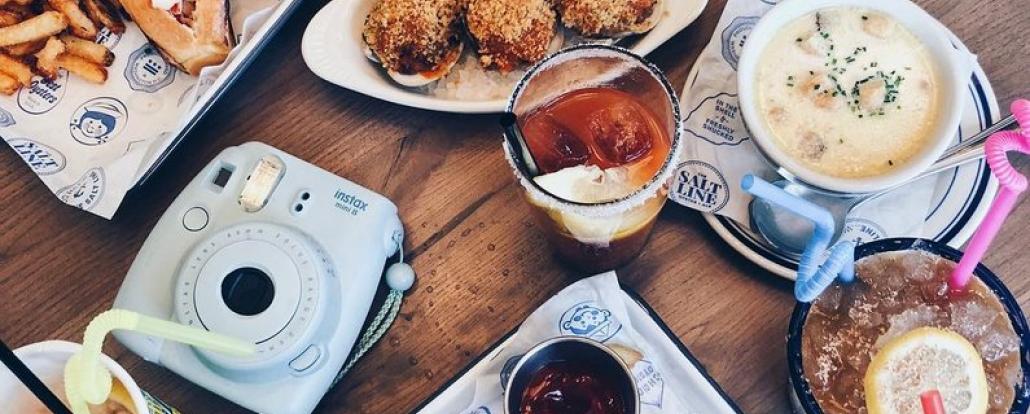 Located in the Capitol Riverfront neighborhood, The Salt Line is mainly known for its awesome seafood. However, insiders are well aware of the delicious New England Smash Burger. Prepare yourself for two ground patties, American cheese, lettuce, tomato, pickle and mayo on a sesame bun. Currently, the restaurant is open for pick-up, delivery and socially distanced patio seating.
05
Wunder Garten

Head to NoMa for beer and burgers at Wunder Garten, where the always welcoming and vibrant beer garden has partnered with local food trucks to provide all the nomz. While La Buena serves up authentic empanadas, Swizzler offers eight different burgers, including two vegetarian options, as well as three types of fries. Chow down on the Bacon Cheddar Jalapeno (two patties, cheddar, thick-cut bacon, candied jalapenos, arugula, shallot and secret sauce), the Livin' On The Veg (sweet potato-tahini burger, avocado, arugula, shallot, dill pickle and viva sauce) or one of the other six mouth-watering options.
06
Good Stuff Eatery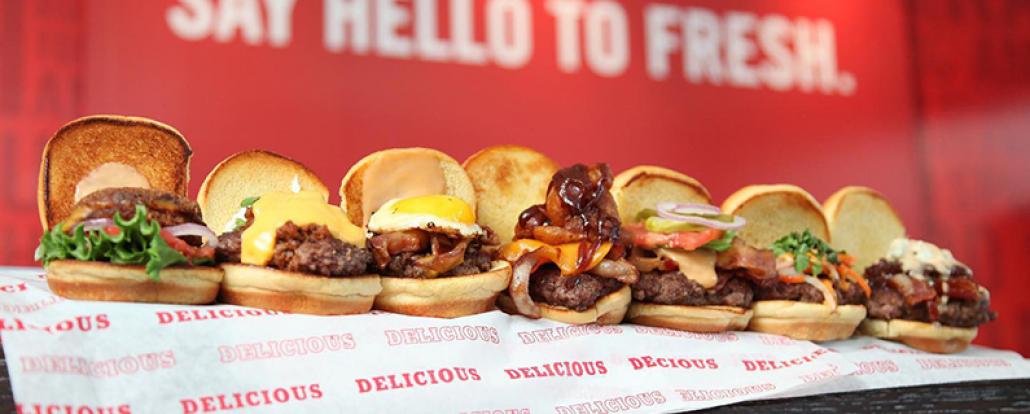 You can find Spike Gjerde's Good Stuff Eatery and their delicious burgers in Capitol Hill or while strolling through Georgetown. Give the Prez Obama Burger a try, featuring Good Stuff's signature farm-raised beef patty, along with applewood bacon, onion marmalade, roquefort cheese and horseradish mayo.
07
Mintwood Place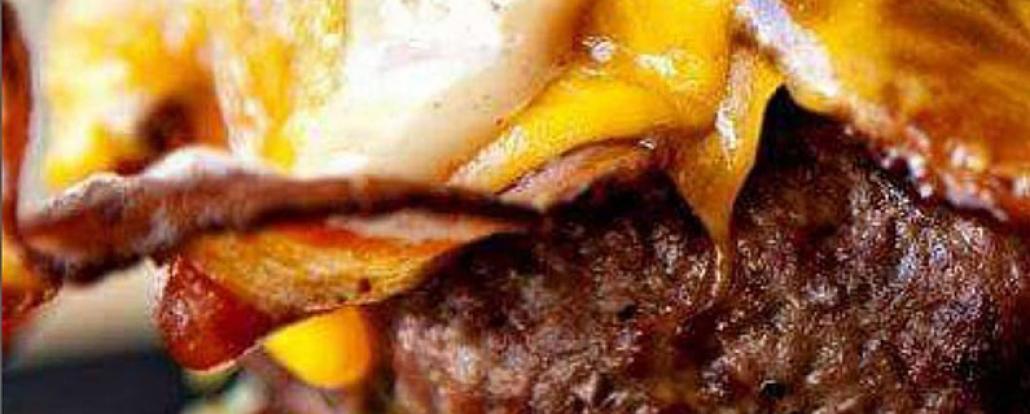 Our list would not be complete without Mintwood Place's signature burger. Offering cheddar cheese, applewood-smoked bacon and the to-die-for Marie-Rose sauce, this item is sure to rock your world on National Cheeseburger Day. Mintwood Place is open Tuesday through Sunday for pick-up, delivery and socially distanced patio dining.
08
Duke's Grocery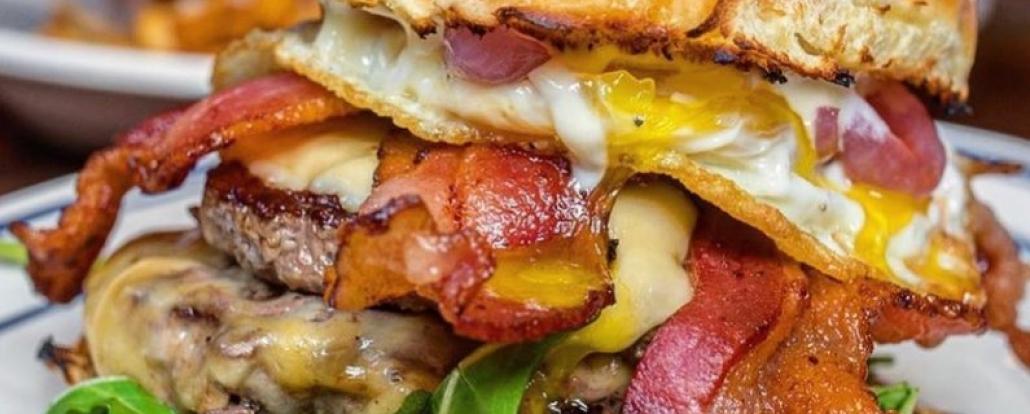 Conveniently located in three neighborhoods in the District (Dupont Circle, Foggy Bottom and Woodley park), Duke's Grocery has a burger that's sure to properly satisfy your burger fix. The Proper Burger (see what we did there?) is packed with flavors. Daydream on this: Creekstone Farms Angus beef, melted gouda cheese, charred red onions, pickles, sweet chili sauce and garlic aioli, all on a brioche bun. Cue the Homer Simpson GIF.
09
Lucky Buns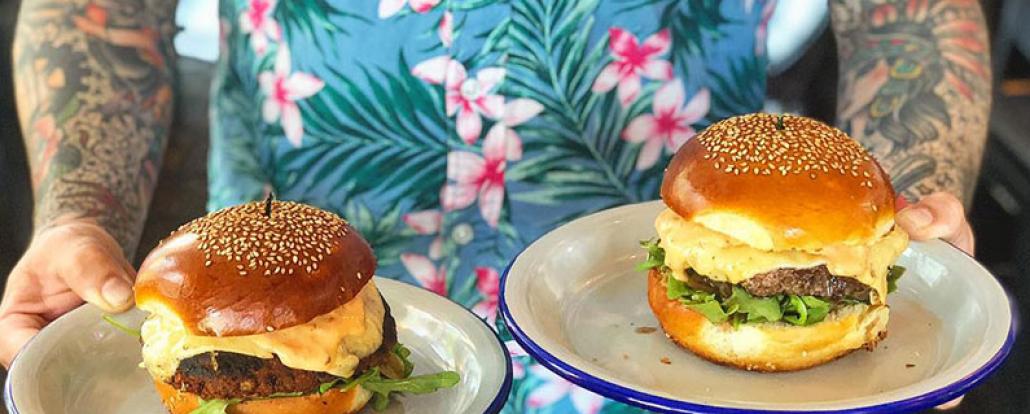 If bold burger flavors tickle your fancy, Lucky Buns is the place for you. Spice up your life with the El Jefe Bun, a stunning concoction that includes two patties, hatch green chili relish, gouda cheese, queso fresco, red onion yellow mustard and shaved lettuce. You can order take-out or delivery from Lucky Buns' locations at Union Market and in Adams Morgan.
10
Blackfinn

Blackfinn Ameripub brings a fresh take on the classic American pub to the DC area, with two locations in northern Virginia and another just one block from the White House and Black Lives Matter Plaza. The menu includes a section solely dedicated to burgers, with five styles to choose from. Options include the Cali Burger (pepperjack cheese, chive aioli, bacon, avocado, lettuce, tomato and housemade pickles) and the Bourbon Street Burger (blackened with housemade parmesan, herbed cream cheese, beer mustard braised onions, lettuce and tomato).
11
Seasons

A luxurious overnight stay is not the only reason to visit the Four Seasons in Georgetown. Stop by the Seasons Restaurant for lunch to experience the Spinach & Bacon Wagyu Burger. Yes, you read that correctly. Elevate your mid-day meal with this nine-ounce grass-fed Wagyu beef creation with sautéed spinach, crispy bacon sauce, sweet onion and American cheese. It's okay to enjoy it another two or three times before you check out.
12
Doyle

Doyle Bar and Lounge, located inside the Dupont Circle Hotel, features cocktails inspired by the 1950s and '60s and a menu with a little something for everyone, including The Dupont Prime Aged Burger. Imagine your classic cheeseburger, but elevated with Irish cheddar, heirloom tomato, crispy butter lettuce and caramelized onions. Add a side of frites and smoked bacon on top of your burger and your taste buds will thank you.
13
PogiBoy
Filipino food is rising in popularity, which makes Pogiboy a must-try. Filipino chefs Tom Cunanan and Paolo Dungca's have crafted an outside-the-box menu with items like the "chino" burger, which offers a patty formed out of sweet Filipino-style bacon and longganisa sausage and is topped with grilled pineapple and atachara (a green papaya pickle). There's also the Pogi burger, which features roseda beef, American cheese, caramalized onions and pickles.  You can find this fast-casual restaurant inside of DC's The Block Foodhall & Bar in downtown DC.
14
City Tap House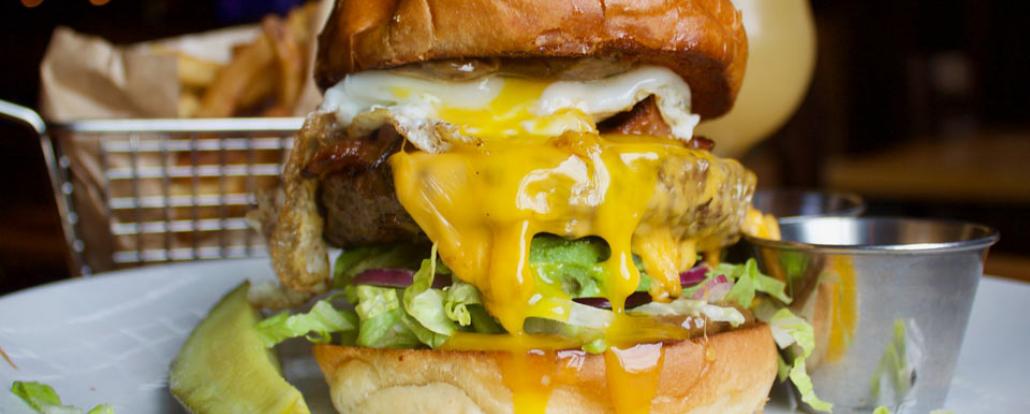 This gastropub located in Penn Quarter offers a variety of flavors and fusions, but the USDA Prime Tap Burger delivers a classic cheeseburger experience to satisfy your craving. Savor this juicy creation that features American cheese, lettuce, red onions, pickles and special sauce layered on a brioche bun. Round it out with a cold craft beer and hand-cut fries.