The nation's capital features a variety of activities to honor the holiday
Juneteenth (June 19), also known as Freedom Day, Jubilee Day, Emancipation Day or Liberation Day, marks the emancipation of Black people who had been enslaved in the United States. Not until recently did this historically significant and culturally relevant holiday begin to gain the notice that it deserves. In the nation's capital, where Juneteenth has been recognized as an official holiday since 2004, you will find plenty of ways to celebrate Black history, freedom and expression from now through Juneteenth.
Passing Strange – Through June 18
A Tony Award-winning travelogue filled with uplifting music and meditations on acceptance, identity and love, Passing Strange can't be missed at Signature Theatre. The story concerns a young Black man who discovers his musical calling and sets off for Europe, leaving behind his mother and suburban comfort in the process. In his rebellion filled with sex, drugs and rock 'n' roll, he yearns for something in life that he thinks can only be found in art. Expect to hear blues, punk, gospel, jazz and rock that will make your heart sing.
Tickets
Signature Theatre, 4200 Campbell Avenue, Arlington, VA 22206
Incendiary – Through June 25
Woolly Mammoth Theatre Company presents playwright Dave Harris' idiosyncratic dive into the storytelling techniques of video games and comic books. Incendiary is the story of Tanya, a Black mother determined to get her son, Eric, off Death Row … on his birthday. As the clock ticks down, the production weaves comedy, action and heroism into an intense (and satirical) meditation on the impact and complexity of generational trauma.
Tickets
Woolly Mammoth Theatre, 641 D Street NW, Washington, DC 20004
I Dream a World: Selections from Brian Lanker's Portraits of Remarkable Black Women (Part II) – Through Sept. 10
The second of a two-part installation at the National Portrait Gallery features likenesses of Black women who have made an impact through the arts, activism, literature and politics. The masterful work of photographer Brian Lanker showcases figures such as Althea Gibson, Odetta, Cicely Tyson and Oprah Winfrey.
11:30 a.m. – 7 p.m. |  Free Admission
National Portrait Gallery, 8th and G Streets NW, Washington, DC 20001
Called to Create: Black Artists of the American South – Through Dec. 31
The National Gallery of Art invites visitors to enjoy more than 40 paintings, assemblages, sculptures and drawings from essential Black artists, including Thornton Dial, Lonnie Holley, Mary T. Smith, Purvis Young, James "Son Ford" Thomas and many more. Incredible quilts made from scraps of fabric and old clothing crafted by the women of Gee's Bend, Alabama are also on display as part of an in-depth look at the significance of cultural and spiritual traditions on some of the finest contemporary art.
10 a.m. – 5 p.m. daily |  Free Admission
National Gallery of Art, 6th Street and Constitution Avenue NW, Washington, DC 20565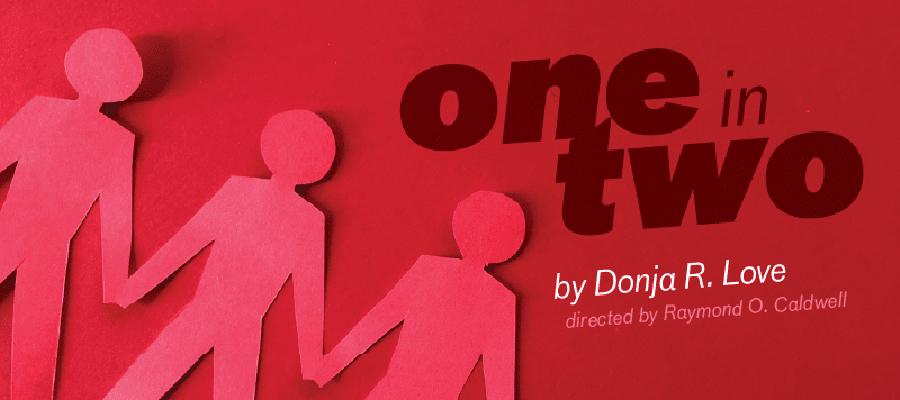 One in Two – June 1-25
Mosaic brings Donja R. Love's new play, praised by The New York Times as "defiantly life-embracing," to the Atlas Performing Arts Center. One in Two concerns three Black queer men as they sit in a dreamlike waiting room; the audience is then taken on a journey through the full gamut of emotions. Love's own HIV diagnosis informs this powerful theatrical experiment that serves as an inspiring ode to the resilience of the LGBTQ+ community.
Tickets
Atlas Performing Arts Center, 1333 H Street NE, Washington, DC 20002
Frank Stewart's Nexus: An American Photographer's Journey, 1960 to the Present – June 10 – Sept. 3
The Phillips Collection debuts a dynamic retrospective of photographer Frank Stewart's trailblazing work that is certain to be one of the museum highlights of the summer. Stewart's spontaneous approach to showcasing Black life and world cultures across music, art, food, travel and dance made for resonant images that display empathy, energy and intimacy.
Hours & Admission
The Phillips Collection, 1600 21st Street NW, Washington, DC 20009
What's Going On NOW: A Tribute to Marvin Gaye – June 16-17
In celebration of the 50th anniversary of Marvin Gaye's essential album What's Going On, the National Symphony Orchestra presents a star-studded concert featuring the Prince of Motown's greatest hits performed by some of today's finest artists, including Grammy-winning singer/songwriter Michelle Williams, Broadway star Joshua Henry, Cory Henry, three-time Grammy-nominated singer/songwriter Luke James and Grammy-nominated soul star Emily King. What's Going On NOW will also showcase the talented poets and writers from local organizations 826DC, Shout Mouse Press and Words, Beats & Life.
8 p.m. |  Tickets
The John F. Kennedy Center for the Performing Arts, 2700 F Street NW, Washington, DC 20566
Home Rule Music Festival – June 16-17 & 24
Now in its second year, the Home Rule Music Festival celebrates the rich music and cultural scene of Washington, DC. Events take place across three days over two weekends, with performances at Songbyrd, Black Cat and the Parks at Walter Reed which will host a free afternoon of food, family fun, an outdoor record fair and music including DC's own Go-Go legends, Experience Unlimited.
Tickets
Focal Point – June 16 – Sept. 10
The Phillips Collection shows off more than 90 artworks from local students in a new community exhibition. Turner Elementary School's Medical & Educational Support students painted with light to produce images that capture their movement and energy. Middle school students at Washington School for Girls investigated the power of studio portraiture and experimented with composition to reveal their distinct personalities. Students from Jackson Reed High School Photography Club told the stories of people and places through their photographs.
Hours & Admission
The Phillips Collection, 1600 21st Street NW, Washington, DC 20009
One Life: Frederick Douglass – June 16 – April 21, 2024
Activist, writer, speaker, intellectual – Frederick Douglass was one of the most influential people of 19th century America, making him one of the most influential figures in the history of the country. The National Portrait Gallery celebrates the icon, who befriended and advised Abraham Lincoln, through a series of prints, photographs and ephemera.
11:30 a.m. – 7 p.m. |  Free Admission
National Portrait Gallery, 8th and G Streets NW, Washington, DC 20001
Trombone Shorty & Orleans Avenue, Ziggy Marley & Mavis Staples – June 17-18
During Juneteenth weekend, visit Wolf Trap for one of the hottest parties of the summer. Reggae superstar Ziggy Marley, the Big Easy's Trombone Shorty & Orleans Avenue and soul legend Mavis Staples will all grace Wolf Trap's stage across the two-night event held Juneteenth weekend.
7 p.m. |  Tickets
Wolf Trap, 1551 Trap Road, Vienna, VA 22182
See the Emancipation Proclamation at the National Archives – June 17-19
From June 17-19, the National Archives will display the original Emancipation Proclamation and its companion document, General Order No. 3, which granted freedom to the last enslaved people in Galveston, Tx. three years after the Proclamation was issued. Note that Because of its fragility, the Emancipation Proclamation can only see 36 hours of sunlight per year, so this display is rare.
More Information
National Archives, 700 Constitution Avenue NW, Washington, DC 20408
FITDC's Juneteenth Health and Wellness Fair – June 19
Join FITDC for the first-ever Juneteenth Health and Wellness Fair, in partnership with AETNA, at Franklin Park. This free event offers residents a morning of fitness activities led by local instructors, along with a health-conscious outdoor festival featuring live music, food trucks, massages, meditation, astrology classes, nutrition sessions and Black-owned vendors.
9 a.m. – 1 p.m. |  Free Admission |  Register
Franklin Park, 1332 I Street NW, Washington, DC 20005
Devour delicious Southern cuisine
Celebrate Juneteenth in style at Article One-American Grill on June 19 from 4-11 p.m. Enjoy the exquisite "Chef Nay's Bluegrass Risotto," a dairy-free and gluten-free delicacy crafted by Chef de Cuisine Tynajai Bernard, which features andouille sausage, shrimp and chicken garnished with fried okra. There's also Succotash Prime, where James Beard Award winner Chef Edward Lee brings his Korean roots and Southern repertoire to a soulful, Southern-inspired menu.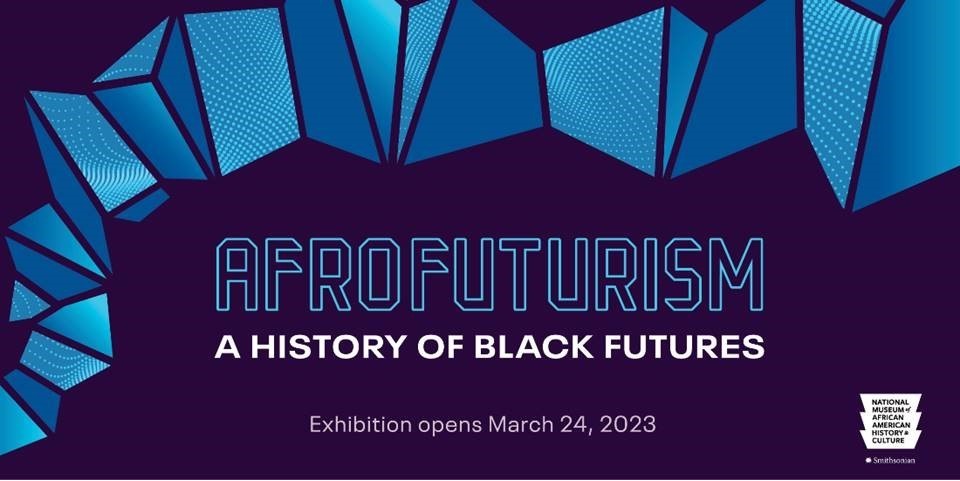 Afrofuturism: A History of Black Futures – Ongoing
The National Museum of African American History and Culture's latest exhibit will explore the concept of Afrofuturism, including its origins, ideas and creations. The voices of authors, artists, musicians and scholars will all be reflected in the interactive exhibit that examines Afrofuturism's growing global influence and dynamic impact on pop culture. Expect multimedia displays and hundreds of images and videos in the 4,300-square-foot experience. Read further to see what else the museum has planned for the Juneteenth holiday.
10 a.m. – 5:30 p.m. |  Free Admission |  Timed Passes
National Museum of African American History and Culture, 1400 Constitution Avenue NW, Washington, DC 20560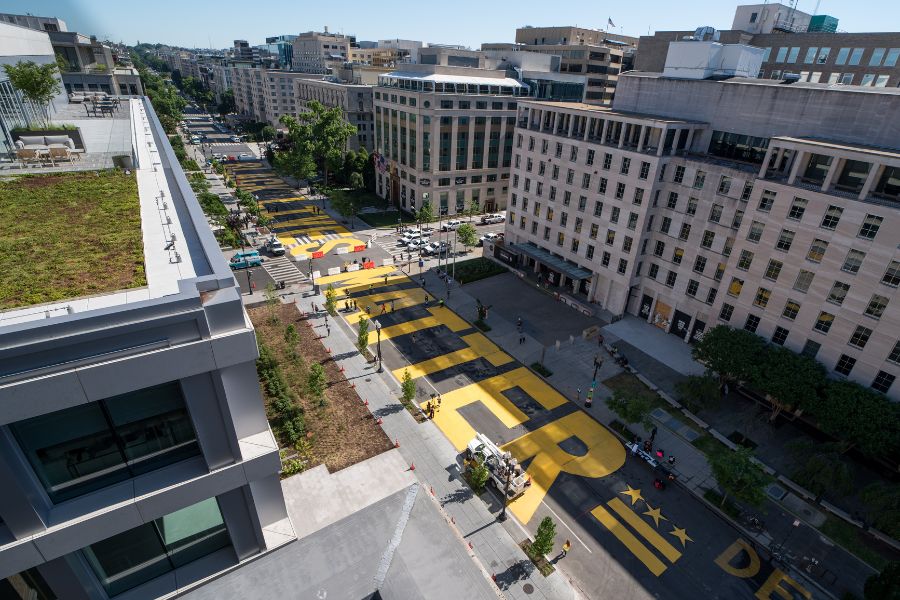 Experience Black Lives Matter Plaza
Located along a two-block area of 16th Street NW in Downtown DC, this famous mural features the words "Black Lives Matter" in 50-foot-tall letters, in yellow and all caps, as well as the flag of the District. The area is open to visitors at any time of the day, allowing for reflection on the words emblazoned on the street. Many visitors take photographs of the large yellow letters that stretch down one of the nation's most iconic streets.

On June 19, visit the plaza for a free Juneteenth event with live music, outdoor games, contests, a kid zone and a special "School Daze" 35th anniversary segment with HBCU students, alumni, and members of the Divine Nine. Musical guests include DC's Go-Go legends EU with Sugar Bear, Grammy-nominated Anthony Brown, the Earth, Wind & Fire Tribute Band and other local performers, plus a DJ battle.
12 p.m. |  Free Admission 
Black Lives Matter Plaza, 800 16th Street NW, Washington, DC 20006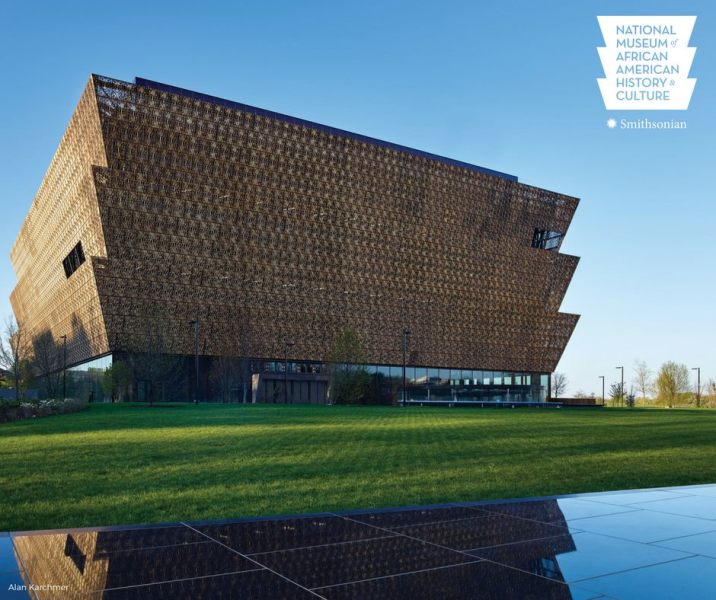 Visit the National Museum of African American History and Culture
The Smithsonian National Museum of African American History and Culture (NMAAHC) is a state-of-the-art building that addresses nearly every aspect of the African American experience, covering the arts, slavery, the Civil Rights Movement, athletics and much more. For more information regarding hours and timed passes, visit the museum's website.

NMAAHC also plans to host a free Juneteenth Community Day on Saturday, June 17, featuring arts and crafts for all ages, live music, gardening demos and much more. That same day, check out History Alive!'s free program on the history of the Juneteenth holiday. The museum also features an outstanding virtual resource on the Juneteenth holiday complete with exclusive programming, videos, a social media toolkit, testimonials and much, much more.
10 a.m. - 5:30 p.m. daily |  Free Admission |  Timed Passes
Smithsonian National Museum of African American History and Culture, 1400 Constitution Avenue NW, Washington, DC 20560
 
Continue your experience by checking out these Black-owned restaurants in DC.